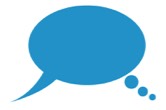 Dr. Daniel Chorney & Associates is an
evidence-based
private psychology practice located conveniently in the centre of Halifax, Nova Scotia. All of our psychologists have
specialized
training in providing services to
children
and
adolescents
with a variety of mental health concerns or problematic behaviors. Most of our providers have extensive training and experience in helping children and teens with
anxiety
and
OCD
.
We offer psychological services to children, adolescents, and young adults with a speciality in assessing and treating anxiety and mood disorders. Every psychologist at Chorney & Associates practices cognitive-behavioral therapy (CBT), an approach that utilizes research and evidence as its guiding principle in how mental health concerns are assessed and treated. This means you will be treated with the most current and supported approach within the mental health field, in an environment that is also respectful and aware of each individual's specific needs and helps you move forward with what is important in your life.

For up to date information on our practice, including COVID-19 updates and information on referrals to our clinic,
please visit our News page here.

---
Chorney & Associates is a group of registered clinical psychologists practicing in the center of Halifax, Nova Scotia.
Telephone: (902) 444-1160
Email: drchorney @ gmail.com
Fax: (902) 444-3210
Web: chorneyandassociates.com

Each clinician at Chorney & Associates specializes in a number of areas, ranging from preschool-aged children to adults.